nike. nike. nike. nike. nike. nike. nike.


Campaign: Better For It
Better For It was Nike Women's positioning for 2015 and 2016 and one of its
widest reaching social campaigns ever.
We worked to develop and produce ideas that aligned with the
campaign's style and TOV. Snappy strap lines and striking imagery encouraged young
women to turn 'can'ts' into 'cans'.
The campaign highlighted that Nike is not only creative but also a relatable
brand women; it has also enjoyed much celebration in the
media
.
App: Nike Training Club 5.0
NTC 5.0 saw the women's training app undergo a radical design and strategic overhaul.
This is NTC 4.0 reinvigorated for a wider audience, and it focuses on all levels of training.
The project was holistic and included ideation and copy to U/X, art direction and user testing.
NTC app v 5.0 continued to inspire people to push harder and stay committed.



Campaign: Double Dare
'Double Dare' is a 2015 digital activation that encouraged girls to engage
with sharable images in order to initiate a dare. The mechanism drove registration
to global live events happening throughout the year. A copywriter and Art Director
worked to develop and produce ideas that aligned with the campaign's style and TOV.

Motivating friends to be in it together, big ideation and tight copy inspired and
empowered girls to start training in the lead up to the bigger challenge: their 10km,
half marathon or marathon.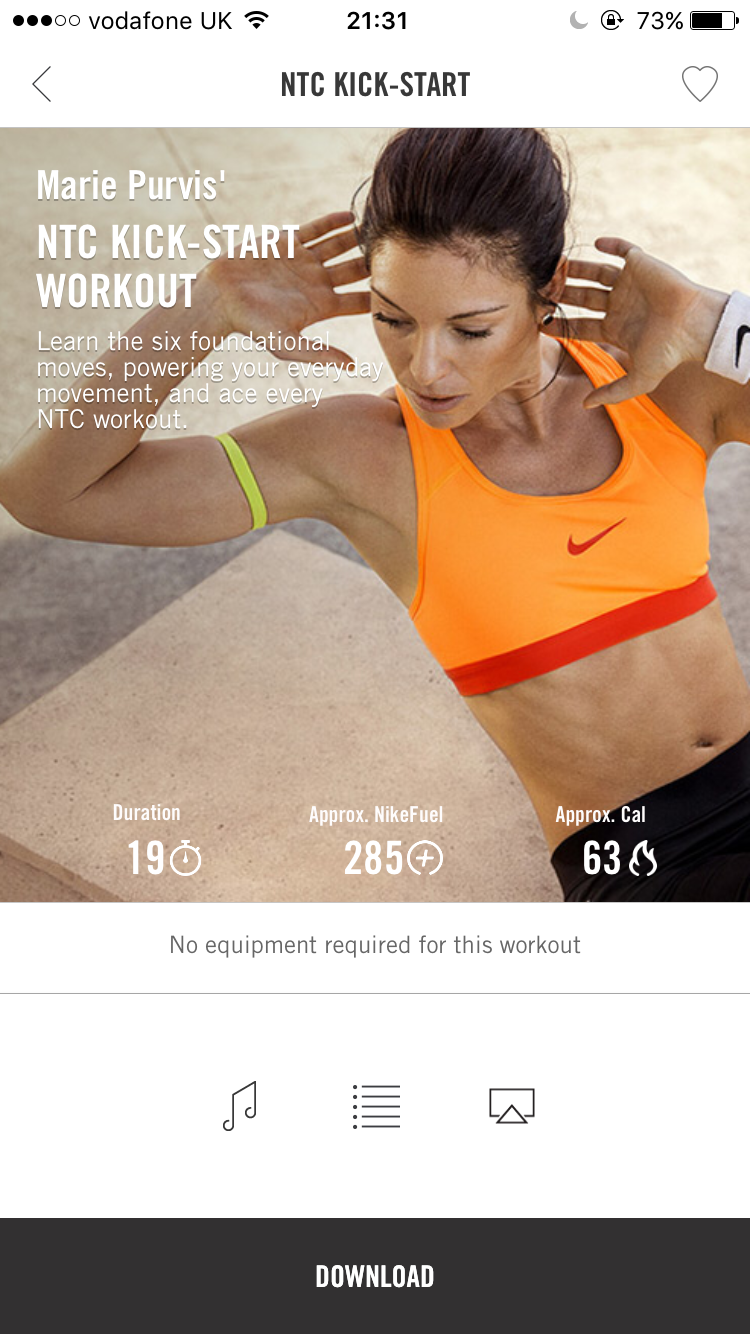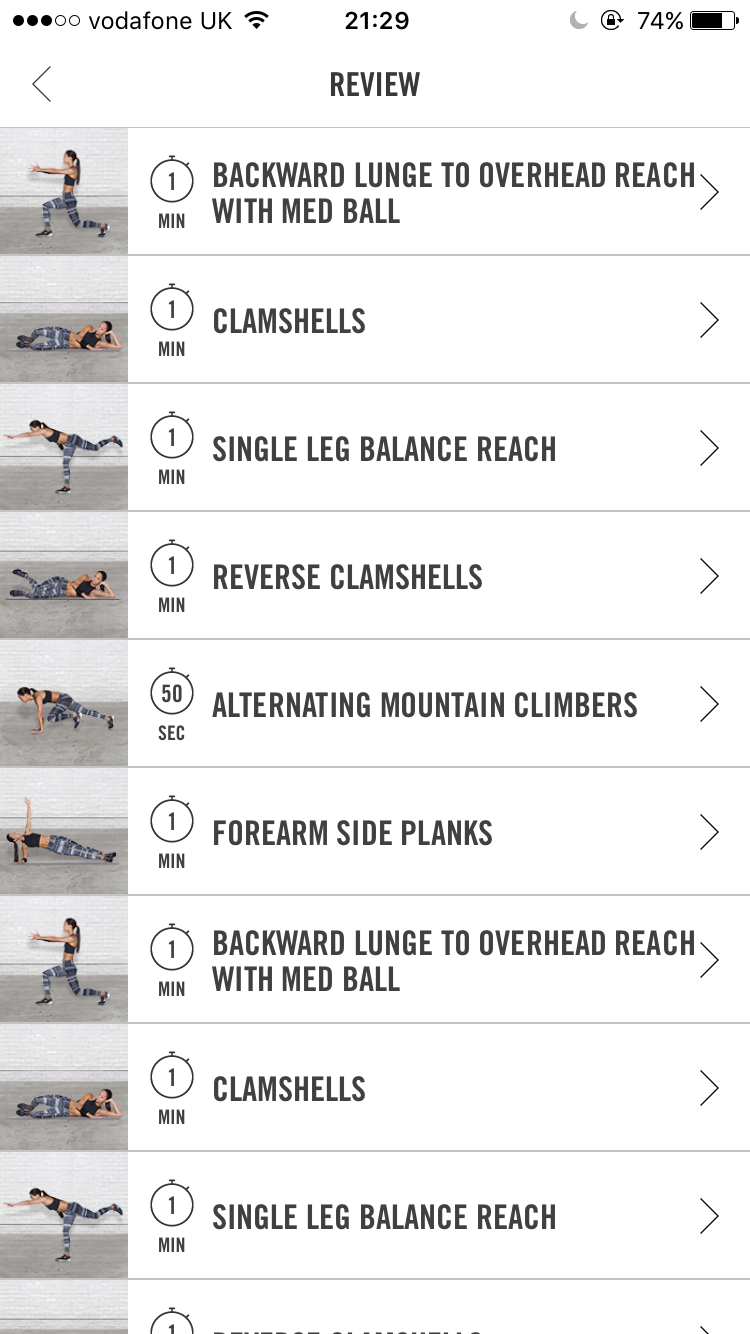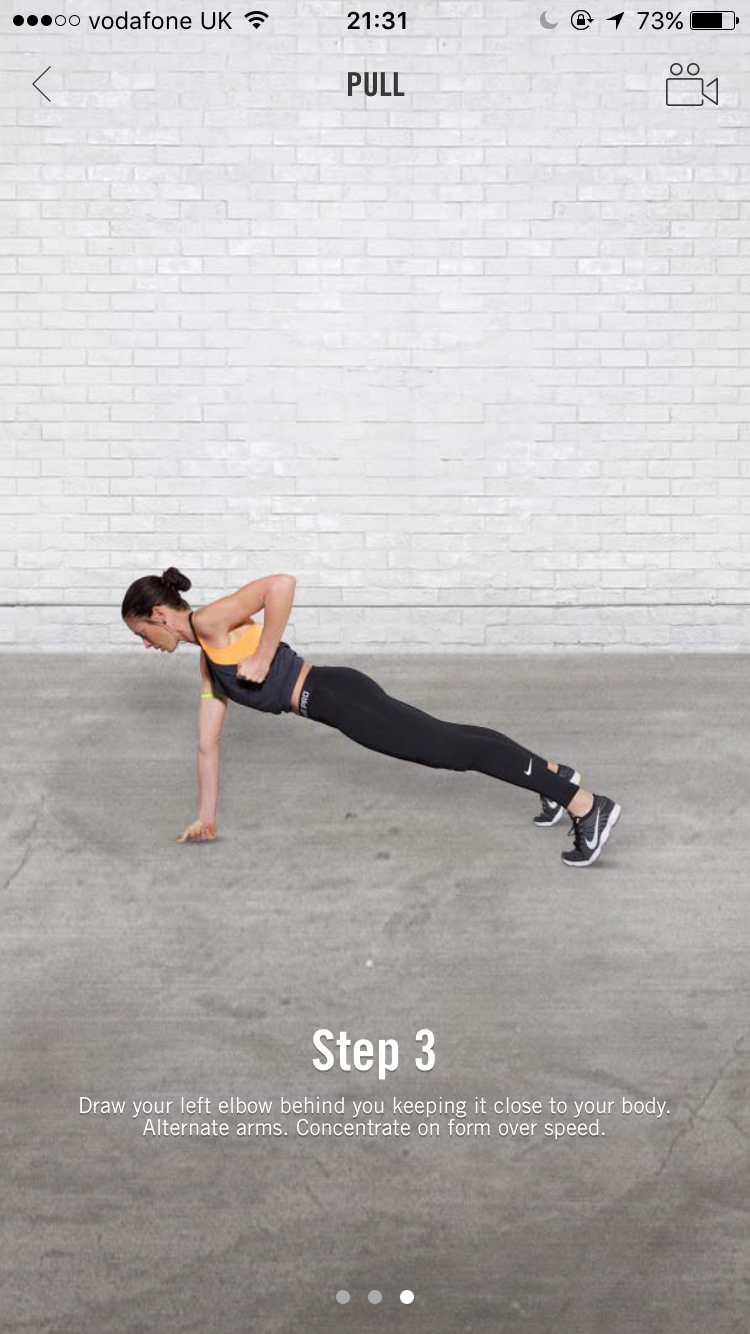 App: Nike Training Club 4.0
NTC 4.0 was Nike's award-winning women's training app.

We developed and produced the empowering and educational messaging
that appears throughout the app. From the on-boarding phase and the
step-by-step instructional cards to the VO form cues, the content offers users
a clear yet engaging experience. We also directed V.O. talent during
studio recording sessions.

Updated on a monthly basis, the NTC style successfully speaks to the
health-conscious and sport-loving lifestyle of its discerning
and dedicated users.