warner bros. warner bros. warner bros
.
The Brand
Wizarding World is the J.K Rowling universe and includes Harry Potter, Fantastic Beasts,
as well as a cauldron of inspired characters, stories, activities and products.


The Job
To roll out J.K. Rowling's Wizarding World, we ensured all copy across the user experience
reflected the Wizarding World tone of voice and style. The journey across each platform
needed to feel intuitive and effortless - as if each were simply an extension of the films.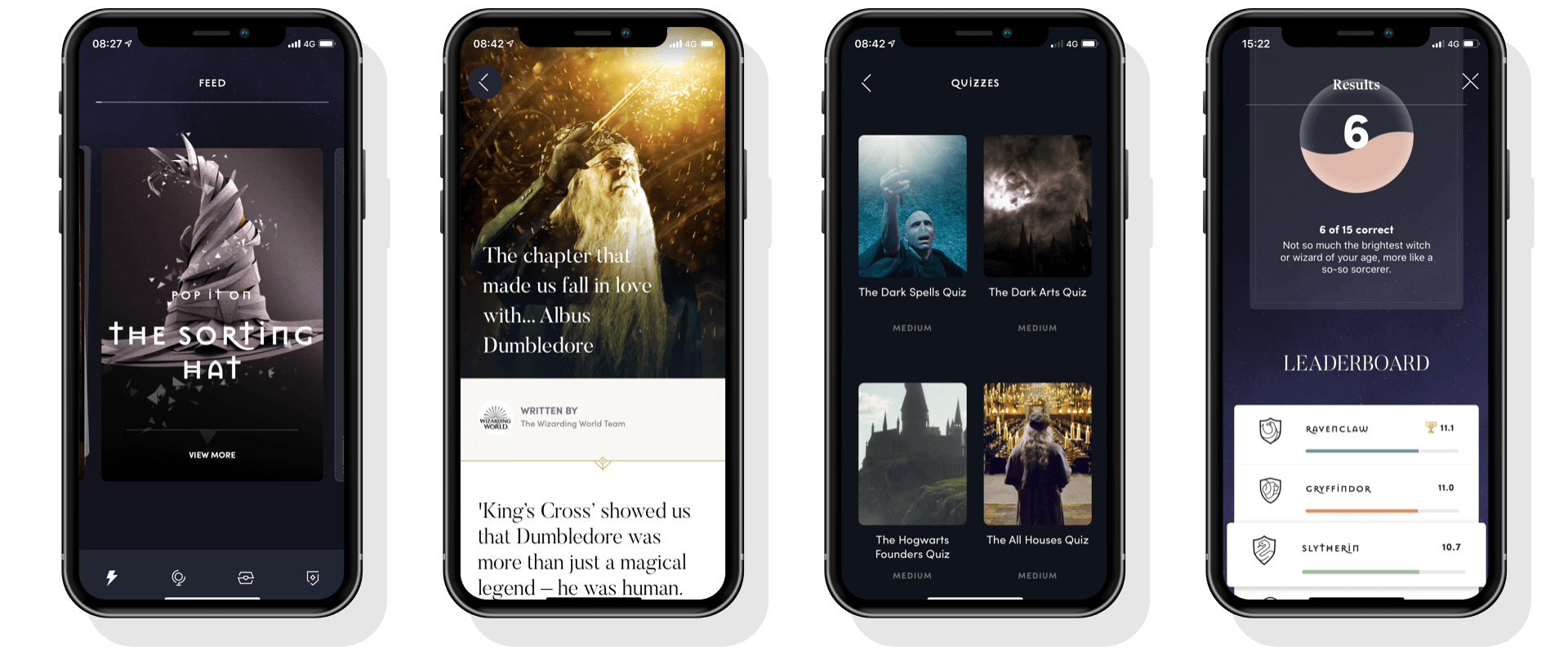 The Wizarding World App
The official Harry Potter and Fantastic Beasts companion, the app enables fans to delve even
deeper into the stories and characters they love; unlocking spellbinding new content,
exclusive experiences and magical interactive features whilst sharing their own unique
expression of fandom with friends online.
Customised Sorting Ceremony app
A magical mix of J.K. Rowling's original questions and A.R helped bring the Sorting
Ceremony app to life. While discovering, or rediscovering, their Hogwarts house,
fans could see themselves wearing the Sorting Hat - for the first time ever.